The Author of Minecraft's Last Poetry Gets High
The controversial end of Mojang Studios for Minecraft has sparked much debate over the years. A poem scrolls across the screen after the player has defeated the ender dragon for nine minutes. Excerpts from "End Poem", like the title of the swan song, were written on fan skins and made into merch. But the story behind the prose itself is alluring.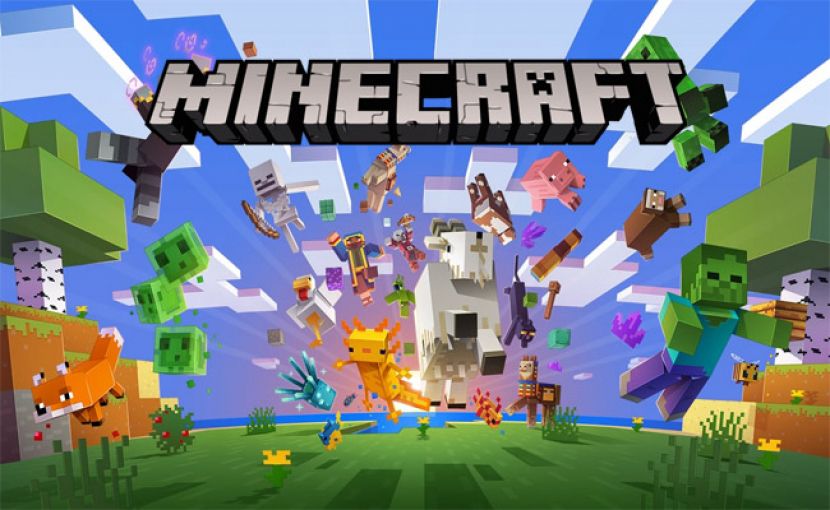 In a lengthy Twitter thread, Irish writer Julian Gough shared how he met Minecraft creator Markus Persson 11 years ago and wrote the ending story for the adventure game Minecraft's End Poem. Gough said he was pressured into signing with Mojang Studios and then Microsoft after the company bought the studio in 2014 after the ending was implemented into the game. The deal would sign Gough's rights to Mojang and then-parent company Microsoft. According to Gough, he was never signed to Mojang when he wrote the ending, meaning he owns the copyright to the poem, not the company. In the thread, Gough uploaded photos of contracts that Microsoft allegedly sent that Gough rejected in 2011 and 2014.
"I'm lucky because I don't care about working in the video game industry, so I can tell the truth and whatever happens, happens," Gough told Kotaku. "Video games are a great art form, possibly the greatest art form, but the industry as a whole often doesn't treat authors with respect or understanding, so they often don't get the best out of them. It's tragic because the best writers really can improve an entire game on every level.
"After starting Mushrooms in the Netherlands, Gough decided to bring Minecraft Poem End into the public domain via a Creative Commons license, as evidenced by his own story account, which he shared on Substack in December 2022. Gough said he made the end of Minecraft public domain so players could do whatever they wanted, whether using poetry in a school play, making their t-shirts and posters, or painting them on the side of a van.
"But there's no point in giving people gifts if they don't KNOW they've gotten gifts. So I wrote a long article on Substack telling the story," Gough wrote in a Twitter thread. "It went a bit viral. An outstanding editor from a major global media organization read the article and contacted him.
"When an unnamed media organization contacted Microsoft, Gough said the company refused to respond. According to the authors, with Microsoft's silence, the company is avoiding the Streisand effect. Instead of exaggerating the story just to make the story a bigger story, the article was deleted.
"And it worked. Silence worked. Lawyers for media organizations are understandably but annoyingly losing their nerve," Gough wrote. "Without comment, not even 'no comment,' it's impossible to tell what Microsoft knows or plans. And it is too risky for media organization lawyers because Microsoft has 1700 lawyers and unlimited financial muscle.
"Reached out to Microsoft for comment but received no response.
Had Gough's demise been for "a small indie firm with no legal department," he said as he broke the news about his closing poem, it would not have faced the high levels of "surveillance" and obsessive fact-checking by lawyers.
"If they say or do something, we can react. If they have a good objection, we can change a few lines and publish," Gough wrote. "If they have a bad objection, we can prove to them that we're right and publish it."
Gough told Kotaku that it's exciting to see his Twitter thread getting support from other writers and people in the video game industry.
"I've even received PayPal donations from Microsoft employees! It was a pleasant surprise," Gough said. "And I've gotten some eye-opening DMs from writers and other creatives who feel like they're being ripped off by big game companies but are afraid to speak up publicly for fear of being secretly blacklisted. There's a lot of suffering out there.
"At the end of his thread, Gough encouraged players to read and share the ending of the original Minecraft game, which can be seen in the YouTube video below.